OUR RECOMMENDED Bausch + Lomb PRODUCTS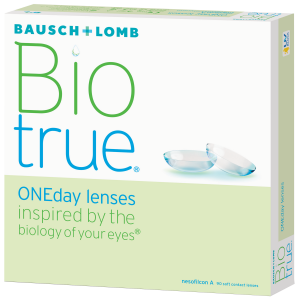 Biotrue ONEday
Biotrue ONEday has more moisture than any other contact lens And, maintains nearly 100% of its moisture for a full 16 hours2 Water-loving polymer PVP is the most abundant, hydrophilic component of the lens Allows for a lens that is 78% water content – same as the cornea Patented dehydration barrier Poloxamer 407 drives to the lens surface to lock in moisture throughout the day Mimics the ...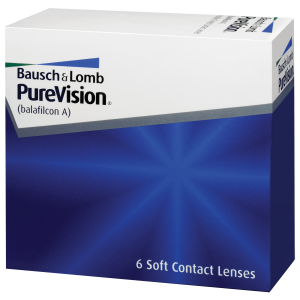 PureVision
PureVision (balafilcon A) visibility tinted contact lens is indicated for daily wear or extended wear from 1 to 30 days between removals, for cleaning and disinfection or disposal of the lens, as recommended. The lens is indicated for the correction of refractive ametropia (myopia and hyperopia) in aphakic and/or not-aphakic persons with non-diseased eyes, exhibiting astigmatism of 2.00 diopters o ...
OUR

Bausch + Lomb PRODUCTS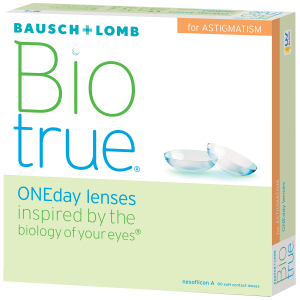 Biotrue ONEday for Astigmatism
TAKE A CLOSER LOOK I Biotrue ONEday for Astigmatism 94% of patients experience comfortable vision throughout the day Peri-Ballast Design Spherical aberration control reduces halos and glare Thin, tapered edge design limits lid interaction Designed to work with natural blink patterns WARNING: UV-absorbing contact lenses are NOT substitutes for protective UV-absorbing eyewear, such as UV-ab ...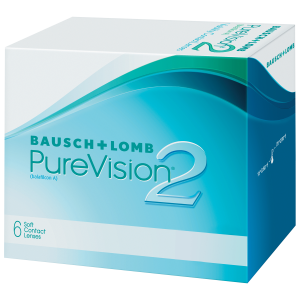 PureVision2
Longer work days. Hours and hours on digital devices. The demands on our vision have never been greater. That's why we designed Bausch + Lomb PureVision2 contact lenses to deliver the crisp, clear vision your patients need – all day, every day, and even extended wear. Key Features & Benefits Aspheric optics – deliver crisp, clear vision while using digital devices or in low- ...